What is a Special Enrollment Period, and What do I Need to be Eligible?
What is a Special Enrollment Period, and What do I Need to be Eligible?
Open Enrollment usually takes place annually starting in November and runs through mid-December. During this time, all eligible Idahoans can apply for and enroll in coverage. But what happens when you need coverage outside of this period?
Outside of Open Enrollment, coverage might still be available to you at Your Health Idaho if you experience certain Qualifying Life Events (QLE)– like moving or having a baby. A QLE may make you eligible for a Special Enrollment Period (SEP), which allows individuals and families to enroll in health insurance coverage outside of Open Enrollment, or make changes to your existing insurance plan if you are already enrolled with Your Health Idaho.
 What QLEs could result in SEP eligibility?
If you have experienced one of the QLEs listed above, you may qualify for an SEP. Each QLE must be verified and eligibility determined by Your Health Idaho before you can enroll in a new plan or change an existing one.
What is a Special Enrollment Period and What do I Need to be Eligible?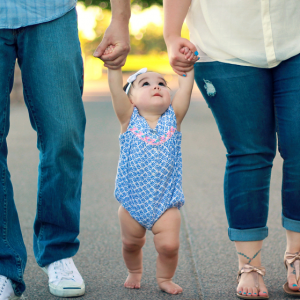 Birth or Adoption
Accepted documents for adding a new member (or members) to your household through birth or adoption include birth certificates; court orders of guardianship, adoption, or foster care; or evidence of right to control health care of the dependent(s).

Loss of Coverage
If you or someone in your household recently lost, or expects to lose, qualified health insurance coverage due to loss of employment, accepted documents include:
Dated termination letter from your employer (letter must clearly state that termination resulted in a loss of coverage and include the coverage end date)
Dated letter of fund exhaustion from PERSI (sent three months prior to exhaustion of funds)
COBRA notice of termination of employer contribution to enrollment
Employer letter of exhaustion of contribution to COBRA enrollment
COBRA cancellation letter
Termination letter from your health insurance company
Termination letter from a government provider (e.g., Medicaid)
If you turned 26 and aged out of your health insurance coverage, you need to provide documentation of previous coverage and your current age.
If you lost coverage because the primary tax filer in your household is deceased, please provide documentation in the form of a copy of the death certificate, a signed affidavit, newspaper obituary, or mortuary notice to prove eligibility.
Accepted documentation if your hardship exemption was cancelled includes a copy of your Health and Human Services exemption certification.
Marriage & Divorce
Changes to your household size can impact your eligibility for insurance coverage through Your Health Idaho. Accepted documents to prove eligibility for marriage include a marriage certificate, copy of court order, decree, or petition for name change for marriage, or a domestic legal document.
Accepted documents for divorce include proof of prior insurance coverage that was lost as a result of divorce and you must also provide a copy of divorce papers, papers of legal separation, court order papers for dissolution of partnership, validation on the Idaho repository, or change of address.

If you are new to Idaho or moved within the state, you could be eligible to enroll with Your Health Idaho. To qualify for an SEP, you must prove that you had qualifying coverage prior to moving and provide documentation of your new residence.
Accepted documents include:
Proof of health insurance coverage within 60 days prior to the move
Demonstrated exhaustion of eligibility for any COBRA benefits
And either:
Valid Idaho driver's license or Idaho identification card
Idaho STAR card
S. Passport card
Idaho voter registration card
And proof of previous address and current address, including two of the following documents dated within 60 days of the change in address:
Student college enrollment letter
Automobile registration
Rental agreement
Home purchase agreement
Utility bills with previous and new addresses
Property tax notice with homeowner's exemption
Home payment notice
Offer of employment
S. Postal Service change of address
DMV change of address certificate card
If you believe you have a QLE that might be eligible for an SEP, you have 60 days from the date of your event to complete the following:
Provide documentation to prove the event and enrollment eligibility
Select and enroll in a plan
To learn more about SEP's for American Indians & Alaska Natives and other Special Circumstances, visit our Special Enrollment page. To report a change, log in to you Your Health Idaho account or call 1-855-YH-IDAHO for assistance.