Pat Kelly, Executive Director 
Pat Kelly joined Your Health Idaho at its inception as the Director of Finance and was appointed Executive Director in 2014. Pat brings more than twenty years of executive and management experience within the telecommunications and manufacturing industries. He oversees the organization's strategic planning and development with an emphasis on customer experience and fiscal conservancy, and has established YHI as one of the nation's leading exchanges. Pat is a Boise native and local small business founder, and also serves as President of the Board of Directors for the Bogus Basin Ski Education Foundation.
Layne Bell, Controller
Layne is a licensed Certified Public Accountant, serving as Controller for Your Health Idaho. His experience in creating financial and accounting processes, procedures, and controls are key to YHI's success as a sustainable organization. Layne's accounting and auditing background ranges from small business to Fortune 50 corporations and Big Eight accounting firms. He has served as affiliate faculty at Boise State University's College of Business and Economics.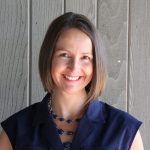 Katrina Thompson, Director of Marketing and Communications
As Director of Marketing and Communications for Your Health Idaho, Katrina leads the organization's strategic marketing and communications efforts and team with a focus on continued growth and expansion of Idaho's health insurance marketplace. Prior to joining Your Health Idaho, Katrina was director of marketing and communications for Idaho Housing and Finance Association, where she led the company's marketing and communications efforts and team in helping the company become a prominent leader in affordable housing and economic development. Katrina's expertise spans more than twenty years working in marketing and communications, digital communications, public relations, and media relations. Katrina earned her bachelor's degree in Communications from Boise State University.
Kevin M. Reddish, Chief Information Officer | Privacy and Security Officer
An Air Force veteran, Kevin is a seasoned IT Executive with over twenty years of experience in the design, implementation and support of secure, enterprise local and wide area networks. Kevin is a Certified Information Systems Security Professional, Certified Cloud Security Professional, Healthcare Information Security & Privacy Practitioner and has earned a bachelor's degree in Business Administration and master's degree in Cybersecurity & Information Assurance.