Before filing an appeal, contact the right organization for assistance and direction. You might be able to resolve your issue without an appeal.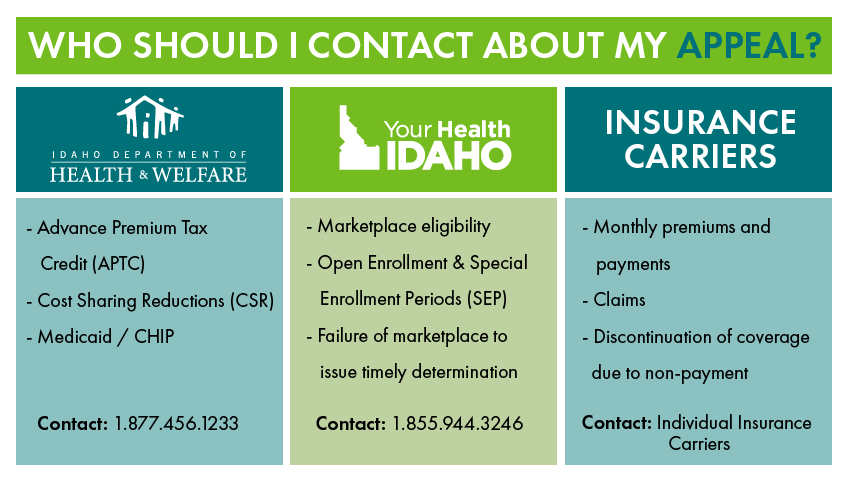 Your Health Idaho Appeals
If you think the eligibility decision about your health insurance coverage is wrong, you have the right to file an appeal with Your Health Idaho. To file an appeal, please chose one of the following options:
Complete and submit the Appeal Form electronically
OR
Download the Appeal Request Form and
1. Save or print the form
2. Complete the form and save a copy
3. Email electronic forms to Support with "Appeal Request" in the subject line OR mail the completed form to:Your Health Idaho
P.O. Box 50143
Boise ID, 83705
You can also call Your Health Idaho for help at 1-855-944-3246. The date of your email, postmark, or call is considered the date you filed your appeal.
Once you have filed an appeal, it may take up to 30 days for Your Health Idaho to conduct the appeal process and issue a decision. You will be notified by email when the appeal process is completed and a determination has been made. If you do not agree with the initial appeal decision, you may request a formal hearing to present your case before the Appeal Hearing Committee of Your Health Idaho.