All plans offered through Your Health Idaho meet the high standards of state and federal requirements. Every plan offered through Your Health Idaho is required to cover ten essential health benefits, including:
Doctor visits
Hospitalization
Emergency services
Mental health and substance abuse services
Rehabilitative and habilitative services (like chronic disease management)
Maternity and newborn care
Laboratory tests
Prescription medicine
Preventive wellness and screenings
Pediatric care (includes oral and vision health)
Plan Coverage Levels
There are four categories of coverage available on Your Health Idaho; Gold, Silver, Bronze and Catastrophic. The category names do not indicate the quality or amount of care you receive. With the exception of catastrophic coverage, all plans must offer the essential health benefits listed above.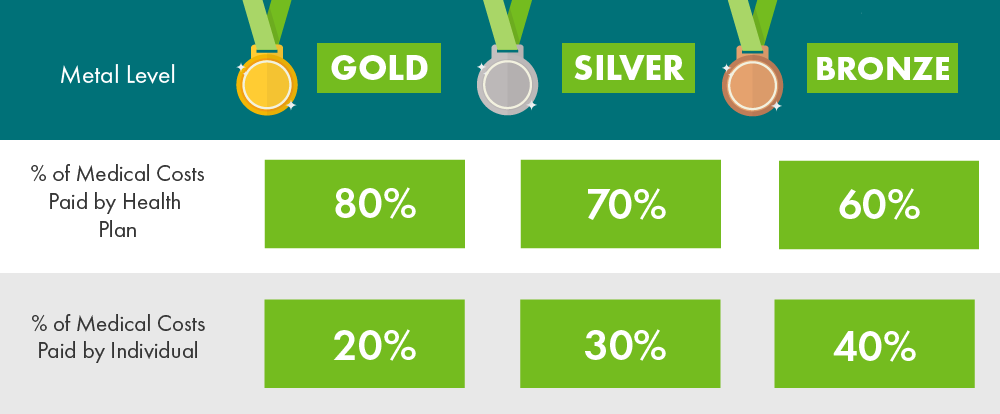 Bronze plans generally have the lowest monthly premiums, but require the highest out-of-pocket costs when you receive medical service. Gold plans have higher monthly premiums, but you will generally pay less out of your own pocket when you use a medical service.
Cost-sharing reduction benefits, which can be used to lower out-of-pocket expenses, can only be used if you are enrolled in a silver level plan.
If you are under 30 or qualify for a hardship exemption, you may want to consider catastrophic coverage. Catastrophic plans are designed to protect you from worst-case scenarios, like serious accidents.