10 Healthy Father's Day Activities for the Whole Family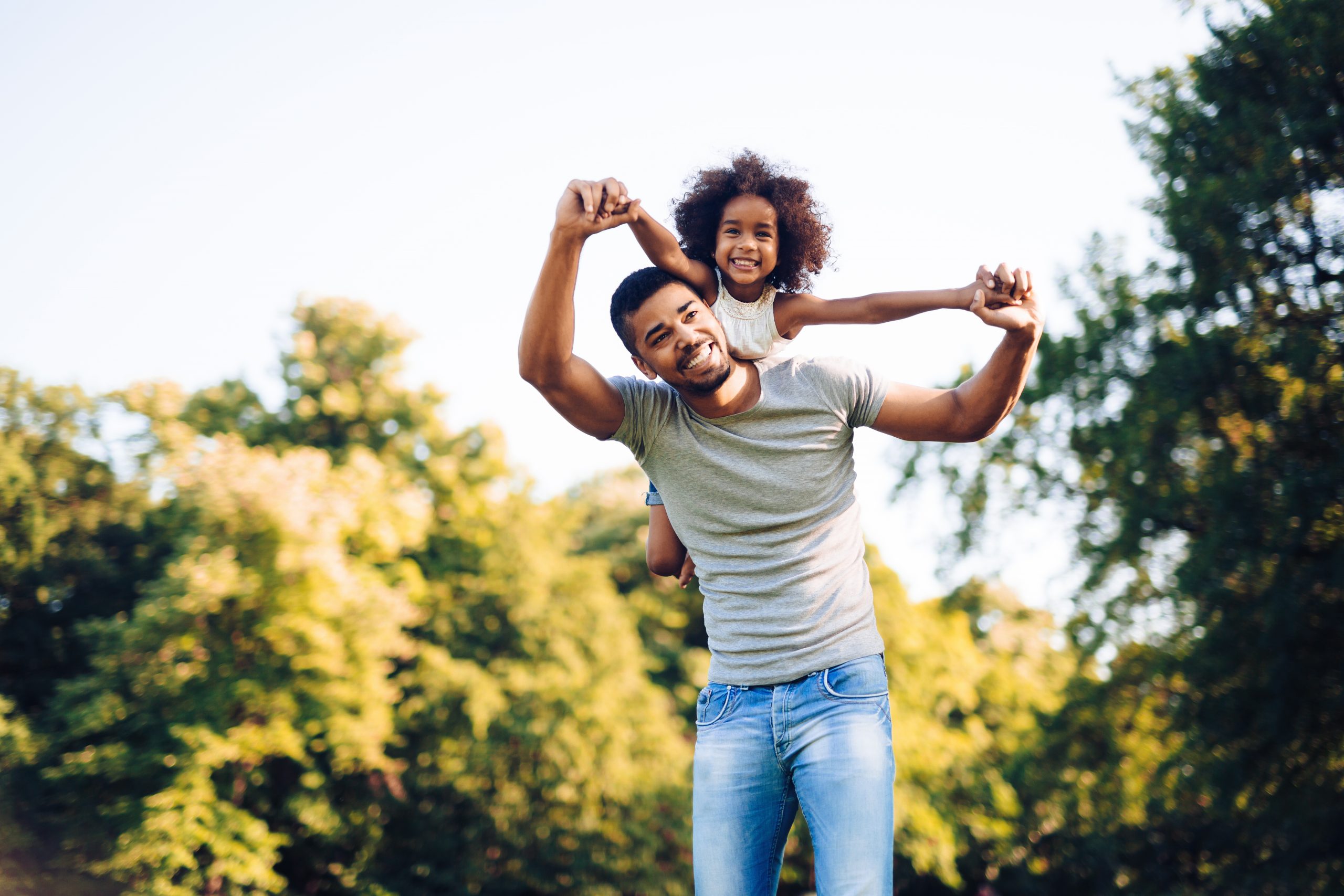 10 Healthy Father's Day Activities for the Whole Family
The sun is shining, and you know what that means… Father's Day is coming up! Having trouble finding the perfect activity that's right for the whole family? Check out a few ideas below from the Your Health Idaho team for some fun, healthy activities to do with dad whether you want to stay home or get outside!
If you are staying home, you could:
Host a Game Night: Nostalgia is a powerful tool, so why not bring back some of dad's childhood memories with some of his favorite board games? A little family-friendly competition never hurt anybody (and Your Health Idaho would have you covered if it did).
Make a Playlist: Whatever streaming service you use most likely has an option to create a playlist. Put together some workout jams, guilty pleasures, or just songs that remind you of your dad to show him how much he means to you.
Create a Scavenger Hunt: Did you get dad a great present? Why not create a scavenger hunt around the house with clues leading to the football tickets, homemade meal coupon, or other great present hidden somewhere around the house? Make it an adventure!
Do a Science Experiment: This one could get messy so make sure you have lots of towels and cleaning supplies nearby. Doing a science experiment is a fun activity that celebrates dad and is a great learning experience. May we recommend a classic? Mentos in a 2-liter of Coca-Cola.
Father's Day is also a wonderful time to get out of the house and get active. Check out a list of activities you can do with dad outside:
Hit the Water: Float down the river (local guidelines permitting), hang out at the lake, or take a kayaking trip! Be sure to follow all safety guidelines wherever you choose to swim, float, or boat.
Take a Bike Ride: Take a family ride around town or find some nearby trails to ride with the whole family. Remember to wear a helmet and be aware of your surroundings!
Go for a Hike: Idaho is full of beautiful scenery. Get out and explore some of it by going on a family hike. Don't forget the sunscreen and water!
Take a Camping Trip: Turn Father's Day into a whole weekend by taking a camping trip. Stay in a tent, roast marshmallows by the fire, and have a great time exploring the great outdoors. Can't make it to a campsite? No problem. Just set up a tent in the backyard for a fun stay-cation.
Go Fishing: There's nothing quite like casting a line and the thrill of getting a bite. Take dad to his favorite spot, pack some snacks, and enjoy the peacefulness of fishing.
Host a Barbecue: In addition to great food you can bring along toys such as kites, footballs, frisbees, and your imagination to play with and make a day out of it.
One last thing you should get your dad or father-figure for Father's Day? Health Insurance. There's nothing like the peace of mind that comes with knowing a loved one is covered. That's where Your Health Idaho comes in. As Idaho's health insurance marketplace, Your Health Idaho has plenty of plans to fit various lifestyles and needs. It's also the only place Idahoans can use a tax credit, which acts like an instant discount, to lower their monthly premium. At this time, you will need a Qualifying Life Event in order to gain coverage outside of Open Enrollment in the fall.
If you need assistance finding the right health insurance plan or want to learn more about what financial assistance is available, consider working with a YHI-certified expert. Local agents and brokers are ready to help at no cost to you. Visit the Find Help page for more information.
Don't forget to sign up for our monthly newsletter delivering the latest blog posts and information right to your inbox!