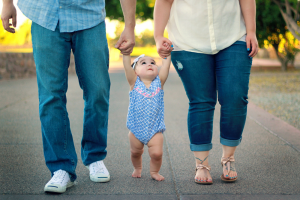 How do I apply for health insurance coverage In Idaho?
During Open Enrollment, individuals, families and small businesses can purchase health and dental insurance plans for the upcoming year on the state-based insurance exchange, Your Health Idaho. You can set up an account, shop for plans, and apply for coverage online here. To apply over the phone or to request a paper application, call us at 1-855-944-3246. Your Health Idaho is the only place where Idahoans can purchase health coverage and receive the Advance Premium Tax Credit (APTC) to help offset the costs of their monthly premium. Over 80 percent of Idahoans qualify for this tax credit. 
To enroll in coverage through Your Health Idaho:
You must enroll during the Open Enrollment Period or qualify for a Special Enrollment Period.
You must be a U.S. citizen or national. If you are a non-citizen, you must be lawfully present in the U.S. for the entire time you plan to have health coverage.
You must live in the U.S. and have a primary residence in Idaho.
You must be considered a resident of the U.S. and Idaho for tax purposes.
You cannot be incarcerated.
How do I apply for health insurance coverage in Idaho with a Special Enrollment Period? 
Outside of Open Enrollment, coverage might still be available to you at Your Health Idaho. Certain life changing events can qualify you for a Special Enrollment Period, which allows individuals and families to enroll in a new insurance plan. If you are enrolled already, a Special Enrollment Period may allow you to change plans. To see if you qualify for a Special Enrollment Period view qualifications here.
If you believe you have a life changing event that qualifies for a Special Enrollment Period, you will have 60 days from the date of your event to complete the following:
Select and enroll in a plan.
Consumer Connectors across the state of Idaho are available for free assistance. These agents, brokers, and enrollment counselors are certified by Your Health Idaho and are experts at finding insurance coverage that is right for you. Click here to find a Consumer Connector in your area.