Happy 26th Birthday!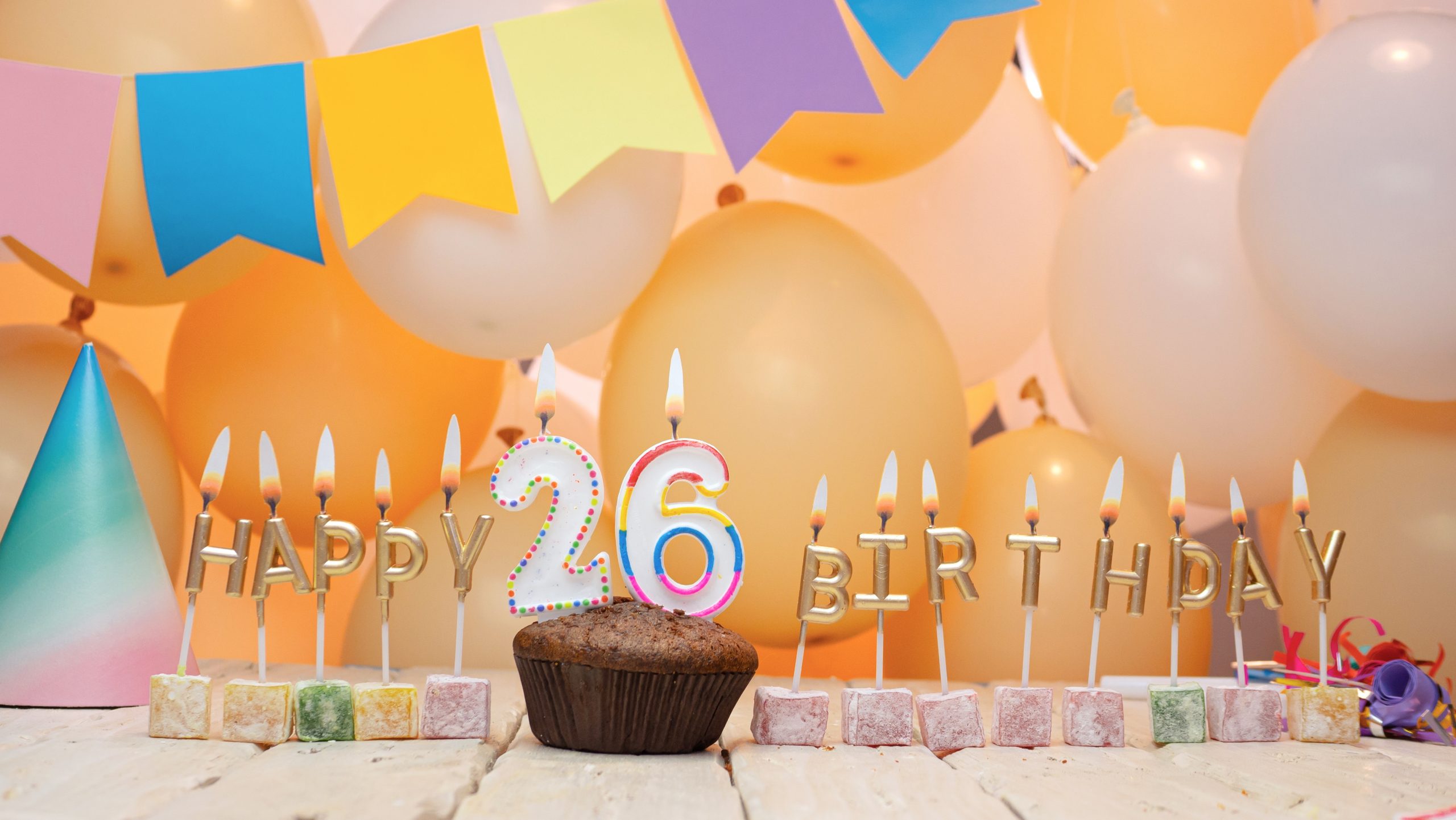 Happy Birthday! You're 26 years old! Or you soon will be. And while 26 might not bring you senior discounts, it does impact your life when it comes to your health insurance. And it could cost you quite a bit if you're not paying attention.
Health insurance policy in the U.S. allows parents and guardians to provide coverage for their dependents on many employer or individual plans UNTIL the dependent turns 26.
If you're turning 26 this year and you have health insurance through a parent or guardian's plan, you're either going to "age out" of their coverage or become ineligible for the Advance Premium Tax Credit (APTC) you've been receiving on their plan. This could end your current health insurance coverage OR raise the cost to cover your current enrollment.
But fear not! The benefit you get for turning 26 is that you could be eligible for a Qualifying Life Event!  That gives you options to get your own coverage and possibly qualify for your own tax credit outside of the Open Enrollment Period that takes place every fall.
If you currently have insurance coverage under a parent or guardian's plan, losing your insurance coverage because you're turning 26 is considered a loss of coverage which is a Qualifying Life Event (QLE). A QLE could qualify you for a 60-day Special Enrollment Period (SEP) which would allow you to enroll in new health coverage or change your existing coverage before the next Open Enrollment Period begins.
Your QLE may also qualify you for savings in the form of the Advance Premium Tax Credit (APTC) that is only available through Your Health Idaho. The tax credit lowers the amount you pay each month for health insurance.
For most SEPs, you have 60 days to enroll in coverage. This means that from the date of your event (in this case, the date you lose your previous coverage), you have 60 days to:
Report your event to Your Health Idaho
Provide the required documentation
Select a plan and enroll in coverage
Your Coverage Options
You might consider getting help from a licensed and certified agent at no cost to you. Visit the YHI Agent Line at org to find an agent near you. If you opt to work without an agent, here are some things you'll need to know:
First, if you have a job, check to see if you're eligible for any employer-based coverage they offer. (It's important to know that if you turn down this coverage, you may not be eligible for the tax credit discussed above.) You typically have until the last day of the month in which you turn 26 to apply for employer-based coverage. But apply sooner if you want to avoid having any period of time in which you're not covered.
If your parent (and you) are covered by any marketplace plan, Your Health Idaho will allow you to stay covered on your parent's plan for the entire year in which you turn 26. However, the month after you turn 26, you'll lose your eligibility for any APTC you were receiving, making your monthly insurance premium more expensive.
However, with a "loss of coverage" SEP you'll have the opportunity to open your own account on the exchange and apply for your own tax credit. You'll have 60 days from the date of your 26th birthday to enroll in coverage. If you qualify based on your income, you'll most likely qualify for APTC that acts as an immediate discount to lower your monthly insurance premiums, as well as other savings on out-of-pocket expenses.
If your parent is covered by a private employer-sponsored plan, your coverage will end on the last day of the month in which you turn 26. For example, if your birthday is on April 12, your coverage will end on April 30. Again, you will have 60 days from your loss of coverage date to enroll in coverage but you may want to enroll earlier to avoid having any period of time in which you're not covered.
If you have questions or would like more information, contact Your Health Idaho at 855-944-3246 or submit a support request online.
How you report your QLE depends on whether you already have coverage or receive a tax credit to help cover the cost of your insurance premium.
For existing accounts, please visit the Report a Change page to learn more about how to report your QLE.
For new customers, please complete the form at the bottom of the Loss of Coverage page  to submit your QLE to Your Health Idaho for review.