It's Your Day, Mom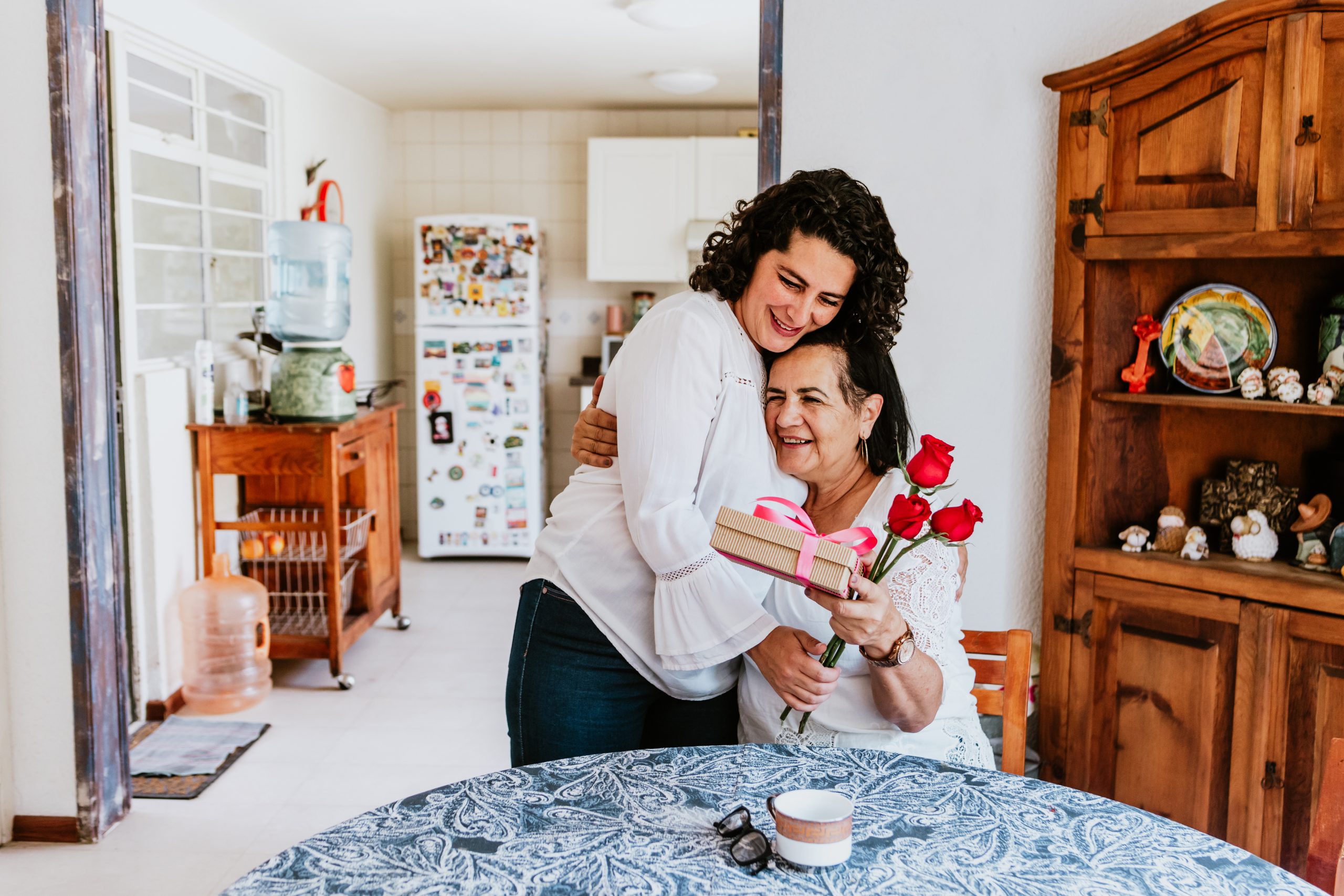 Mother's Day is just around the corner. Would you believe that celebrating mom dates back to the Middle Ages? Back then, if you had moved away from your mother (and your home parish), on the fourth Sunday of Lent, Laetare Sunday, you were allowed to return for a visit. This became known as Mothering Sunday in Britain and eventually Mother's Day. It's a day that's celebrated throughout the world. It turns out, Moms are revered everywhere.
In modern times, in the U.S., Anna Jarvis of Philadelphia, originated Mother's Day when she held a memorial service for her late mother on May 12, 1907. Within five years, almost every state in the country was celebrating the day and President Woodrow Wilson proclaimed it a national holiday. At the time, it was tradition to wear a carnation to honor your mother but over the years the giving of cards and gifts became more the norm. Anna Jarvis spent the last years of her life trying to abolish Mother's Day in protest of its commercialization.
Mother's Day is typically celebrated on the second Sunday in May. This year that's Sunday, May 8. So give your mom a call, let her sleep in, make her breakfast in bed, send her flowers, paint her toes, send photos of the grandkids, take her to brunch, throw her a BBQ or a picnic, give her a spa day, have a photo shoot, take her to a museum, on a hike, on a shopping spree…you get the idea.
If you just became a new mom or soon will become one (through birth or adoption), you could qualify for a Special Enrollment Period (SEP) and could receive a new or updated tax credit amount that would lower your monthly health insurance premium. If you'd like more information, check out our recent blog, Special Enrollment Period: New Baby, New Health Insurance, or go to Your Health Idaho's  Birth & Adoption page.
It's also important to know that, if you're a mother-to-be, all health plans offered through Your Health Idaho are required to cover ten essential health benefits. One of those essential benefits is coverage for you while you're pregnant and for your newborn.
Happy Mother's Day!